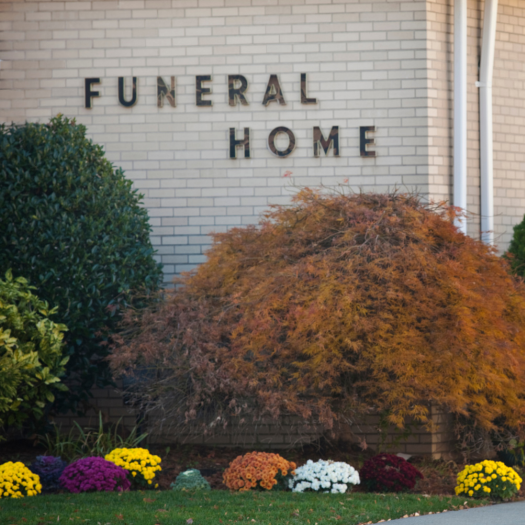 Differentiating Your Funeral Home Online
Funeral service is all about service. You serve families and your community during difficult times. You are trusted with the responsibility of caring for a deceased loved one. When families come to you, they expect you to be able to help them in their time of need. And they assume you'll provide flawless service during an emotionally charged time. The vast majority of the time your funeral home delivers great results. The sad thing is that alone doesn't make your funeral home unique. It's even harder to show your special attention to detail on your website.
So how can your online presence communicate your uniqueness to potential clients? It can be difficult to translate your caring in-person experience to your website. The reality is that many corporate-owned firms are ahead of the curve in this area. In general, they have highly-polished and informative websites that set them apart. If something truly makes your funeral home unique, your website and digital marketing need to make ample use of it. People won't know what makes you different if you don't show them.
Give Too Much Information in the Right Areas
If you want to help families in need, you need to give them the information they are seeking. You don't need to overwhelm families with details, but you want to show that your funeral directors are knowledgeable and ready to answer questions. If client families ask about it in person, your website should provide the answer.
This doesn't just apply to your services. Your facilities are an important aspect of what makes your funeral home unique. One of the most helpful things you can do is to add lots of photos of your funeral home to your website. A page with photos and descriptions of your facilities can be a great aid to families. While you can always hire a professional to do this, you can get great pictures with just your smartphone. You might even consider making a short video tour that you narrate. Just walk through your building and describe what your viewer is seeing.
Go Beyond the Template
Many funeral homes have websites built on templates. In and of itself that isn't a problem. Having someone else create and maintain a website for you can often save you time. A decent website can offer people a simple way to view obituaries and see options relating to burial and cremation. The problem with an off the shelf website is that it's hard to differentiate your business when it looks like everyone else's online. Does your website make your funeral home look unique if a handful of other funeral homes in your market have the same website?
You don't need to have a custom website built from the ground up in order to differentiate yourself online. (That is a good option, but it isn't always necessary.) One of the easiest things you can do is personalize your website's content. Revise each page so that the text is specific to your funeral home and the services that you provide.
Make Your Funeral Home Unique
Here's a short action plan. Start with two of the simplest and most effective ways of differentiating your funeral home online. 1. Write unique and specific content. This can be about your services, memorial service options, or whatever is different at your business. 2. Include lots of photos that show off your facilities. People want to know what your building looks like and what it has to offer. They want to be able to visualize the service they'll have for their loved in your chapel. They also want to envision the celebration of life they'll have in your reception center. A little extra effort can go a long way to differentiating your funeral home online. Having a memorable online presence is a first step to making your funeral home stand out from the competition.